Testimonials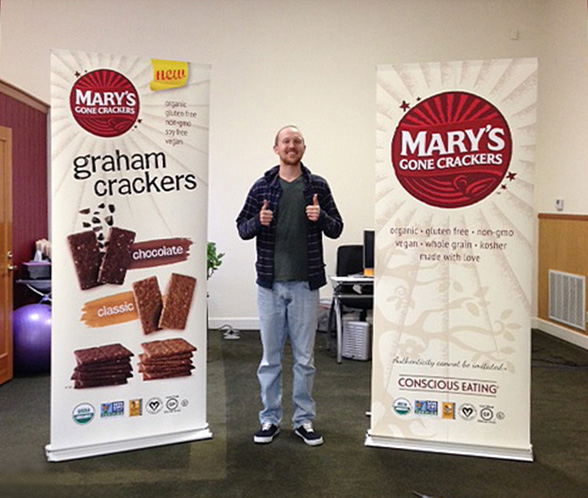 Casey from Mary's Gone Crackers giving two thumbs up for their new recycled / recyclable Poly Pro Plus banners with their new logo installed in their previously-used retractable banner stands.
Andy from Pilot Brands smiling with two of his many eco-friendly banners and stands from GreenBanners.com.
From Jeffry Harris, New Dimensions
"I just got the banner. It is so beautiful! I can't believe the quality of the material and the images. We are all very excited. Thanks for all of your help."
__________________________________________________
From Mary Cardaro, H3Environmental
"They're beautiful! Don, the banners came out gorgeous! I opened one package up, and they're both really great. I think I should go through every box and make sure all the parts are included for each stand. However, I trust I don't need to unroll every banner tube, as you've been so wonderfully detail oriented. Your packaging is really great!"

Mary Cordaro
www.h3environmental.com
__________________________________________________
From Scott McKeown, Harmony Festival
"Our company recently needed two banners made right away for an ecological expo we were producing, and so I wanted to have banners that were made out of natural materials and not made out of polymers.
Greenbanners.com provided us with two fabulous cotton banners with only a two day turnaround. It was nice to have great looking banners that were made from renewable material. I highly recommend greenbanners.com."

Scott McKeown
Executive Director
Harmony Productions
www.harmonyfestival.com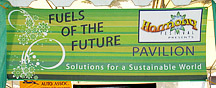 __________________________________________________
From Heather Wakefield, Harmony Festival
"Don is leading a revolution with his green banners. Traditional PVC banners are toxic from manufacturing to disposal. Don's positive alternative is essential in creating a more sustainable way to market. His vision is worth following as we develop a deeper alliance with the earth in the way we live our lives. Don pays attention to detail, goes the extra mile on a budget and works with you to get the look you want. He is a real pro."

Heather Wakefield
Creative Director
Harmony Productions
www.harmonyfestival.com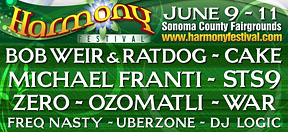 __________________________________________________
From Chuck Lehnhard, Tribal Fest, Co-Director:
"Don, I just wanted to drop you a note and say thanks for the great job you did on the banners for Tribal Fest this past month....The green with black letters really stood out and made it a lot easier for people to find their way around the Fest. So much better than the ones I've made in the past with my little cheap printer! And you went way above and beyond on Thursday night by making those two long banners for outside on the road. I know it was late and that you could have been doing other stuff but thanks for getting it done. And then, taking the time to even PUT THEM UP for us!! Oh my gosh, how cool was that?! It made finding Tribal Fest SO much easier for the out of town-ers! It is amazing how fast and how great you can make them with so little notice from us. Anyway, just wanted to let you know how we felt. On behalf of Kajira and myself, thanks so much!!

Chuck "The DJ" Lehnhard
Co-producer, Tribal Fest
www.MauiMobileMusic.com
Karaoke - Game Show Mania!
Bubbles - Light Shows - Confetti